Health Tourism in Dubai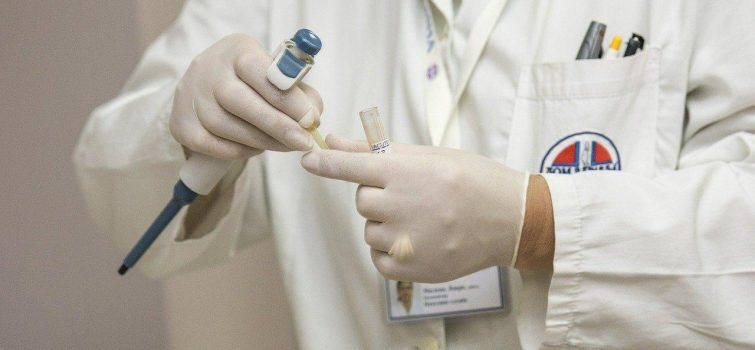 Medical tourism is the act of traveling outside your country to receive medical care. Many people travel to the UAE to seek healthcare because of the quality of medical care and sophisticated modern technology. Technical equipment helps to make accurate diagnoses and allows doctors to consult their colleagues via technology. The UAE is becoming one of the most attractive countries to seek medical tourism because of the health facilities adhere to international standards. Also, you will find many hospitals with diverse specialists who speak different languages. The good thing is you can book in advance and even choose the gender of your physician.
Specialists in Dubai
Before traveling to Dubai, you should be aware of the type of physician you wish to consult. There are many certified specialists in Dubai, for instance, allergists who deal with immune system disorders, such as food allergies, eczema, asthma, insect sting allergies, and several autoimmune diseases.
Anesthesiologists give you medication to numb you during painful procedures like surgery. They also monitor you while you are under anesthesia. Cardiologists are heart and blood specialists. They deal with heart attacks, irregular heartbeat, heart failure, and high blood pressure. Dentists are experts in the diagnosis, prevention, and treatment of conditions and diseases of the oral cavity. Critical care medical specialists care for patients who are critically injured or ill; for instance, those with organ failure or have critical injuries. Colon and rectal surgeons deal with small intestines and colon. They can treat hemorrhoids, colon cancer, and inflammatory bowel disease. Dubai has various specialists who treat different conditions.
Medical Tourism in Dubai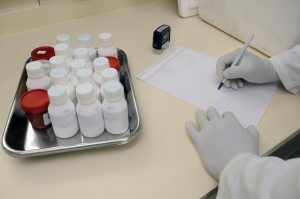 Dubai has world-class hospitals and technology in its hospitals, which means effective diagnosis and treatment of diseases. The following factors continue to boost medical tourism in this region.
State of Health Facilities
It can be difficult to find the best hospital to visit in Dubai because both public and private facilities offer quality services and have modern, clean rooms. Choose a hospital that's close to your hotel in Dubai. This way, you don't have to travel long distances for medical attention. Also, if you have your family around, they can easily visit you in the hospital.
It is necessary to do research before visiting a hospital because not all health facilities can provide all services. Some hospitals focus on specific conditions, and they have specialized professionals. For instance, you might find a cancer center or a children's hospital. As a patient, you should look for health facilities that cover your needs or visit a general hospital. Hospital reputation also matters; check whether the hospital has been sued or reported any malpractices against the staff.
Technology
Medical tourism in Dubai continues to flourish because of modern technology, which plays significant roles in modern health facilities. Technology has enabled the evolution of medical records to electronic health records which are beneficial in the treatment and medical diagnostics. In the past, health facilities had clumsy patient records, but technology has made it easier to record and retrieve patient information.
Technology also alerts the specialist if you are intolerant or allergic to certain medicines. This means that patients get effective medication with no side-effects. Technology has changed the way medicine is administered, which reduces medical errors.
Qualified Specialists
Only trained, qualified, and certified doctors are allowed to practice in the UAE, this means you are in good hands whenever you visit their health facilities. You can research the specialist you intend to visit. There are many qualified doctors in Dubai, all you have to do is find the one who meets your health needs.
There are many ways to choose a specialist; for instance, you can ask your family and close associates who have had treatment in Dubai. Ask for recommendations and about their experience. You can also ask your primary care physician for advice or if he has any connections and doctor friends who can help you get the best specialist. You can also visit the doctors' websites and see what other patients are saying or leave a message for the physician asking about his services.
Dubai Health Authority has an online platform where you can search for and book medical services according to private or public hospitals across Dubai. You can also search for a licensed specialist in both public and private health facilities. It also allows you to view doctors' profiles and search for licensed clinics and hospitals in Dubai.
Hospitals
Before visiting any hospital, you ought to research and find out the kind of services offered. There are many facilities, both public and private hospitals, to choose in Dubai. According to 2017 statistics, which were released by Federal Statistics and Competitive Authority, there were 45 hospitals, 8,322 doctors and 20,480 nurses in government health facilities. There were 98 health facilities, 33,435 nurses, and 14,785 doctors in the private sector.
Healthcare Cities
The UAE has healthcare cities, which help to provide better services; for instance, Dubai Healthcare City. Dubai Healthcare City was launched in 2002 to meet the demand for better patient-centered healthcare. The goal of Dubai Healthcare City is to develop a platform to provide healthcare, research, and education services.
Medical Tourism Portals
Medical tourism portals allow international medical tourists to book health services and access various tourism services, like direct contact with doctors, visa issuance, booking appointments and hotels, transportation, and recreational activities.
The Dubai Health Authority established the Dubai Health Experience to place Dubai on the world map and promote medical tourism. Dubai Health Experience's goal is to provide top-notch services and an unparalleled holiday experience in the city. To fulfill this goal, the Dubai Health Authority aims to be the pioneer in health tourism and a market leader for elective treatment in various specialities.
Dubai aims to boost its position on the health industry, based on the adoption of modern technology, sophisticated infrastructure, health transparency, and international patient-care standards.
Dubai is among the leading health destinations for medical tourism because it provides access to modern infrastructure, health transparency, new inventions, and international patient care. The availability of both public and private hospitals make Dubai a medical tourism hub.