Stay & Play at Jannah Resort & Villas Ras Al Khaimah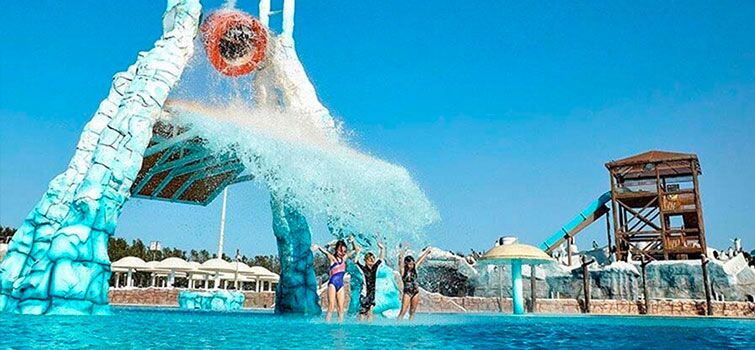 Jannah Resort & Villas Ras Al Khaimah embraces the fabulous weather that takes over the city by introducing its seasonal offer. Whether you are looking for a distinctive way to partake in some fun or seeking a nearby holiday escape, Jannah Resort & Villas Ras Al Khaimah's new package is designed to transport guests to an experience of their own.
Guests can enjoy a full day of frolicking in water and take turns on adventurous rides at Ice Land Water Park with the complimentary tickets that permits entry for two adults and one child. Thereafter, get lost in the wealth of leisure offerings within the resort's glorious surroundings that include the city's largest private pool that accompanies each villa and a massive stretch of pristine private beach that offers a luxuriant way for families to bond.
"At Jannah Resort & Villas Ras Al Khaimah, we have created a hallmark package that offers a variety of unique experiences across entertainment and leisure which appeals to every member of the family. From check-in to check-out, no detail is overlooked. We provide a comfort level for everyone so as to keep the focus on bonding, fun and unrivalled luxury", said Mr. Mohamed Hani Fakih, COO of Jannah Hotels & Resorts
Enjoy special rates starting at AED 599 for a Studio, AED 699 for a One-bedroom apartment, and AED 999 for a Two-bedroom apartment. The offer is valid through September, October and November. For more information or to make a booking, call +971 2 307 6 307 or email book@jannah.ae.
Terms & conditions apply.