Jannah Resort & Villas Ras Al Khaimah Presents The First Temperature-Controlled Swimming Pools In The Emirate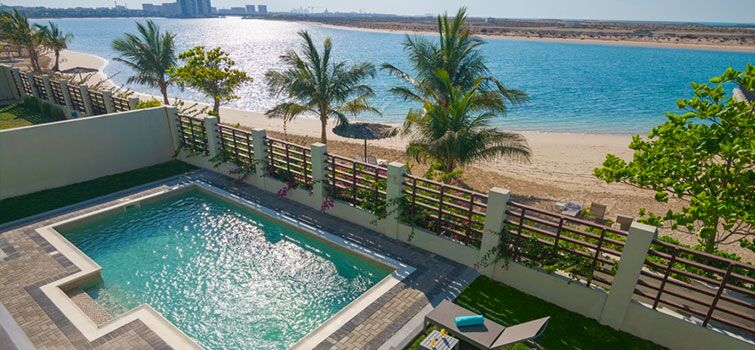 Jannah Resort & Villas Ras Al Khaimah stands out as a unique luxury property with its new temperature-controlled swimming pools, the first of its kind in the Emirate of Ras Al Khaimah.
An amenity found in the resort's 24 expansive villas, the temperature-controlled swimming pools are ideal for those seeking comfort and relaxation in a private area. Guests staying at the resort do not need to worry about the summer or winter conditions as each dedicated pool is designed to complement the weather and its surroundings all year round.
Jannah Resort & Villas Ras Al Khaimah is home to an unmatched array of amenities and facilities which combines the beauty of the northern emirate and state of the art technology. Apart from the temperature-controlled swimming pools, each villa features fully-furnished living and dining areas, modern kitchen setting, complimentary high-speed internet, signature Jannah Spa beds and serene views overlooking the lush gardens or the sea. Guests are transported to a summer paradise with a direct access to the beach and recreational water sports such as kayaking, stand up paddle and jet ski.
Mr. Mohamed Hani Fakih, COO of Jannah Hotels & Resorts said, "As the first Jannah property in Ras Al Khaimah, our aim is to give an unparalleled Noble Bedouin-inspired experience for both UAE residents and tourists to enjoy. Providing temperature-controlled swimming pools is imperative in creating a promising venue where guests can explore the great outdoor facilities while indulging in 5-star hotel standards."
For more information or to make a booking, call 800-HOTEL (46835) / +971 2 307 6 307 or email book@jannah.ae.