An Introduction to Mediterranean Cuisine in Dubai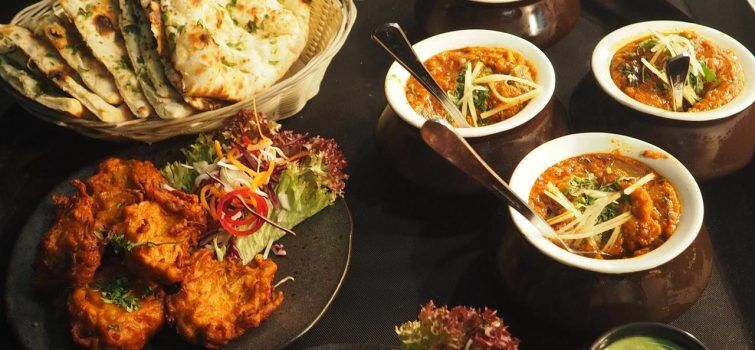 Many people love Mediterranean dishes because they are some of the healthiest in the world. The health benefits of these dishes make them more enjoyable because Mediterranean foods are made with fresh products. The diet emphasizes the use of fresh whole foods like fruits, nuts, vegetables, legumes, and seeds.
Many restaurants in the UAE specialize in Mediterranean cuisine, and they serve them however you like. Did you know that olive oil is an essential ingredient in the Mediterranean diet? The benefits of this ingredient are derived from healthy fat. Also, the dishes are not processed, which makes them more healthy, and they maintain most of their nutritional value.
Facts You Didn't Know about Mediterranean Cuisine
Did you know that the reason why some people love Mediterranean dishes is that they are considered healthy? They are made from fresh nuts, fish, vegetables, and olive oil. With the many nutritious benefits attributed to Mediterranean dishes, many people around the world ought to adopt these dishes.
The Mediterranean diet is heart-friendly because they use fresh foods with less fat, so no cholesterol. This means if you're trying to watch your weight or simply don't want to eat unhealthy foods, you can try this cuisine. Although this diet contains some red meat, the quantities are significantly low, and it's has low in sugar, which is good for your health.
Mediterranean Cuisine in Dubai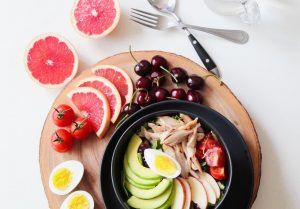 There are several places to have delicious Mediterranean cuisine. When looking for a place to dine and sample the finest cuisines, consider the following restaurants:
Al Dawaar
The Al Dawaar restaurant in Dubai not only offers delicious Mediterranean cuisine, but you also get to enjoy live kitchen dining. The restaurant has a tropical setting with colonial restaurant settings.
The open and active Al Dawaar restaurant has master chefs who whip delicious dishes from all over the world. You can also sample delicious desserts and cocktails. This restaurant offers gourmet dishes that are pocket-friendly. This is the first revolving restaurant in the region.
A.O.C International Buffet
When looking for a Mediterranean restaurant in Dubai, consider the A.O.C International Buffet. This restaurant not only serves French but also international cuisine, such as Mediterranean dishes, but you can also enjoy your food on the terrace as you overlook the expansive Gulf. They also have vegetarian, children, and gluten-free menus.
Jannah Marina Bay Suites
We all want to save on the food we eat, and there are many places to look for a Mediterranean restaurant in Dubai. The Jannah Marina Bay Suites is an excellent choice for pocket-friendly dishes.
This restaurant is strategically located within walking distance from the metro station, which means you don't have to wander around looking for a place to eat. Here, you will enjoy your dishes in a beautifully decorated, contemporary styled restaurant soothing finishes. You can also dine on the terrace as you enjoy the great services offered by the staff.
You can also enjoy your meals with feta, which is a staple in this cuisine. Its texture makes it an excellent ingredient for salad toppings and baking. Many people love feta because of its low-fat content.
When you ask anybody where to get the best Arabic and Mediterranean cuisine, they will direct you to Feta Restaurant at Jannah Marina Bay Suites. You can try all the Mediterranean dishes you want at Jannah Marina Bay Suites.
Al Finique
Al Finique restaurant in Dubai is a luxurious hotel offering Mediterranean cuisine. Enjoy the excellent fine dining experience for you and your family. They serve delightful Mediterranean cuisines that will have you asking for more. What makes the dishes delicious is that they are always improving.
If you've never experienced Mediterranean cuisine, this will be a different and enjoyable experience for you. Their speciality makes you feel comfortable with their home-style cooking. The best thing about dining here is that you get to eat healthy food and there are many options to choose from. They also use fresh ingredients as required by Mediterranean cuisines.
Armani Hotel
Many people know the Armani hotel in Dubai as one of the most luxurious hotels in the world. You not only get to enjoy delicious Mediterranean cuisine, but they also have dedicated personnel who go the extra mile to give the best services.
Having the luxury of dining at the Armani Hotel means that you get an excellent view of the city from the Burj Khalifa building where the hotel is located. You get to choose what to eat from a variety of dishes!
Casa Mia
Most people think that Casa Mia only focuses on French cuisine; however, there are also Mediterranean dishes with a great focus on detail. If you love fresh and healthy food, Casa Mia provides fresh vegetables and fruits.
Mediterranean diet is keen on including vegetables and fresh ingredients in every diet, which are also prepared in a healthy way. You can eat a salad or have your meal roasted using olive oil instead of frying.
Visiting a luxurious hotel means that that your Mediterranean dish will be served with various creative toppings. These foods, like fruits, olives, and spinach, are healthy for the whole family. Mixing a range of healthy foods means that your body gets all the nutrients it needs. Whole foods also help to fill you faster, which means you won't snack on unhealthy snacks between meals.
Al Sarab
Al Sarab hotel offers various Mediterranean cuisines, depending on what you like. The best thing about these dishes is that you get to eat professionally cooked vegetables. Since Dubai is hot and you are more likely to get dehydrated, eating a Mediterranean meal keeps you hydrated throughout the day.
If you're on a weight-loss journey or trying to eat healthy, choosing this cuisine helps you in your endeavor because it contains a lot of fruits, vegetables, and nuts. Fats in this diet are derived from unsaturated fat like seeds and nuts, which is healthy. Also, olive oil, which is a staple in Mediterranean cuisine, has many health benefits.
Mediterranean cuisine is loved all over the world because of its delicious and healthy characteristics. Many restaurants in Dubai offer a variety of Mediterranean cuisines cooked by professionals and celebrity chefs. The good thing about this diet is that you eat fresh, healthy foods. You are also aware of what you are eating as the food is mostly fruits, nuts, and vegetables.