Activities, Sports and Leisure in Dubai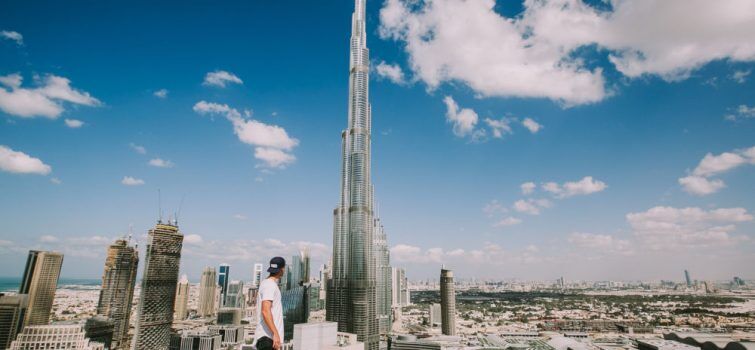 Dubai is known as a top travel destination because of its natural beauty, architecture, sites, and infrastructure. However, most of the top attractions are fun activities, sports, and leisure interests of different visitors. Dubai is the ultimate tourist getaway with unique activities, water, and theme parks to fulfil your fantasies. There are numerous activities to engage in during your leisure time, like swimming, walking on the beach, and snow skiing.
Why Visit Dubai
Dubai is not only a modern city, but it is very open to visitors; however, you should remember to respect the law. The strict enforcement of law means that tourists are safe at all times throughout the city. Dubai is also ideal for solo and women travellers.
One of the many reasons to visit and engage in the activities in Dubai is for a unique experience. This city is home to various fun activities, which are only present in this region. For instance, you can visit the tallest building in the world or the art gallery.
You can get into leisure activity in Dubai such as shopping in the exquisite malls or the souqs. There are also shopping activities, such as the Dubai Shopping Festival where you can get discounts and bargains.
Activities, Sports, and Leisure in Dubai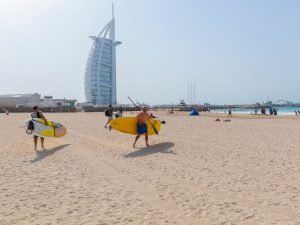 Dubai has become a tourist hub for sports and leisure activities. You can never run out of something to do in this city. The following activities, sports, and leisure in Dubai will keep you excited throughout your visit:
Activities in Dubai
There are many activities to engage in; for instance, you can visit the Burj Khalifa, which is the city's famous landmark. This is the world's tallest building, and it provides stunning views of the city. From the viewing decks, you can see the Dubai Fountain Show and the synchronized water display from a bird's eye view.

One of the most exciting activities in Dubai is to go sightseeing. Dubai is known for its many sites and attractions. Whether you are interested in traditional culture or modern architecture, there is something for you to explore.

You will be surprised to find out the exciting activities in Dubai; for instance, the Green Planet Indoor Rainforest. Although Dubai is a desert, you can visit this exotic rainforest and enjoy the flora and fauna. This activity is suitable for all ages as it educates about nature and gives you a first-hand experience with nature.
Sports in Dubai
There are many sports to try in Dubai; for instance, skydiving. Instead of spending the day in your hotel in Dubai, get out and enjoy skydiving. If you are a thrill lover, this port will have your adrenaline running high.

Other sports in Dubai include sandboarding, which is similar to snowboarding in the mountains, although this is done in the desert. This is a famous sport in the city. The availability of sand dunes and varying heights and slopes makes Dubai a center for desert-based sports. Many people love sandboarding because it is not only easy, but it is also safe. You don't have to be an experienced rider or follow a list of procedures. This is one of the solo sports in Dubai to try during your visit.

You can also try flyboarding if you love adventure and thrill. This sport is simple because you need to strap the

water jet board

on your feet and let the force propel you into the air. Your hotel in Dubai might have wonderful features, but you need to get out and enjoy thrilling adventures like flyboarding.
Leisure in Dubai
Dubai is not only known for the many sports and activities but because of the many leisure pursuits. The Global Village is a great place to spend your leisure time in Dubai. This is a cultural and seasonal shopping event held in Dubai. The good thing about this event is that there are over 90 countries showcasing their cultures. Entry is only Dh 15, and a lot of activities happen during the weekends. The Global Village starts in November and goes on till April so you can relax for a few days in your

hotel in Dubai

and still attend the event.

Another way to spend your leisure time in Dubai is to visit the fountain, which is found in Dubai Mall. If you want to experience this spectacle, you need to leave your hotel in Dubai early because the show starts at 6pm-10pm every 20 minutes on weekends and 6pm-11pm on weekdays. This is the world's largest choreographed fountain system it shoots water up to 152.4m high and illuminated by 6,600 lights.

If your leisure time involves shopping, there are a lot of places to conduct this activity. Shopping malls are open daily until 10 pm and until midnight during the weekends. You can hide from the hot weather in the mall and enjoy big sales events. If you love fashion, there are many high-end and fashion retail shops that sell designer and quality clothes. There are many exciting things to do in the malls; for instance, you can visit the Dubai Aquarium and underwater zoo in the Dubai Mall. You can also spend your leisure in Dubai by visiting the souqs. There are gold, spices, and textiles souqs to choose authentic and cheap items.

Your hotel in Dubai might be wonderful, but you need to get out and spend your leisure time in the beautiful Dubai Miracle Garden. Walk through the beautiful petals and scents and take beautiful pictures. This is one of the parks that are open during the winter. Apart from the Miracle Garden, Dubai has cool places to chill during summer, such as the magnificent waterparks. For instance, Aquaventure which is the largest waterpark in Dubai, or the Wild Wadi Waterpark, which is one of the oldest in the city.
Dubai is a tourist destination not only because of the many sites and architectural designs but because of the many exciting activities and sports. Whether you are a thrill-seeker or love to enjoy your leisure time relaxing, Dubai has everything for you.