Why Dubai is the Best City to Live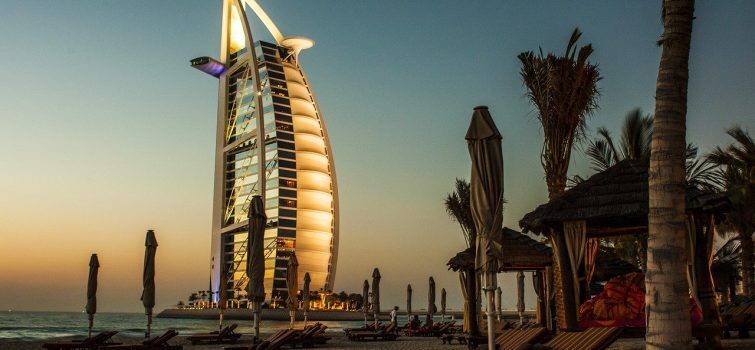 Living in the UAE is different compared to other cities. Dubai is home to people of different nationalities, has zero income tax, and is flashier than New York and London for party-lovers. There is never a dull day in Dubai, where the skies are mostly blue. Did you know that Dubai has a Minister of State for Happiness? Under the pillar of Cohesive Society and Preserved Identity of National Agenda, the UAE government is to make the country one of the top 5 happiest countries in the world by 2021.
Things to Remember Before Moving to Dubai
The best advice you can get when moving to Dubai is to leave all the stereotypes behind. In Dubai, weekends are on Fridays and Saturdays. You might not be used to this, but Dubai is an Islamic state, which makes Friday a holy day. It might take you a while to get used to starting work from Sunday to Thursday.
Unlike other countries, the UAE follows Sharia law; this means the rules might be different from your country of origin. The law must be followed by all the residents of the UAE, who include citizens, expats, and tourists. Some rules might surprise you for instance, you can't drink in public, and public display of affection is also not allowed. You have to obey these rules because they apply to everybody. Also, you ought to know that Dubai is very hot and you have to prepare to live here.
Why Dubai is the Best Place to Live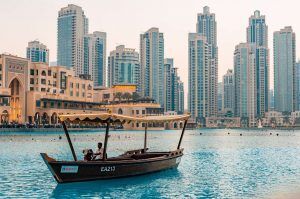 Dubai is a vibrant city that welcomes expats with open arms. The city has excellent weather and many job opportunities. Here are things that make Dubai the best city to live;
Leisure
When you visit Dubai, the first thing you notice is that it is a city of leisure. You can go skiing indoors or enjoy a desert safari. The 2 largest malls have a range of shops and numerous fast food joints and restaurants. The fun does not stop there because you can go to the cinema, aquariums, theatres, and ice rinks in the mall.
Economy
Dubai's economy continues to grow, and the evidence is all around, from the infrastructure, innovation, hospitals, and even architecture. Dubai's currency, the Emirati Dirham, remains stable and strong when compared to the Euro or the US Dollar. When this is put together with 5% annual GDP growth, makes the city's economy unbeatable. Although this growth relies largely on the international workforce, Dubai companies/businesses pay their workers handsomely. This is one of the many reasons why people move to Dubai.
Weather
There is sunshine throughout the year, and temperatures rarely go below 20 degrees Celsius; this is the best place to be if you don't like cold or snowy winter. Although Dubai is usually very hot, you can take a walk or soak in the sun during winter when the skies are clear and the weather is conducive for outdoor activities. However, when the weather is too warm, you can cool at your hotel in Dubai by swimming or going for a relaxing spa session. There are also indoor sports activities you can engage in.
Tax-Free
One of the most attractive reasons to live in Dubai is that you don't have to pay taxes. This means you will not only be paid better than other countries, but nothing will be deducted. You will have more money for your expenses and future. A tax-free salary allows you and your family to live a better life. The best thing about living in Dubai is that there is no VAT on food or goods; this means you will spend less. This is how most people afford a luxurious lifestyle in Dubai because there is extra money.
Economical Living
When people hear Dubai, they think about all the luxury, skyscrapers, and fast cars and wonder how people can afford it. The city is home to many designer shops and 5-star luxury hotels. There many ways to enjoy the luxury of the city; for instance, you can enjoy Dubai's culinary and other dishes from all over the world or buy designer clothes. Of you think you can't afford these luxuries, you are wrong. The street food is hygienic, tasty, and you can have various dishes from around the world. There are also affordable designer clothes from internationally renowned brands, like H&M and Hermes.
Education, Health, and Transport
One of the many reasons why Dubai is the best city to live is because the government has heavily invested in the infrastructure. Dubai's healthcare and education are of international standards and some of the best in the world. This is a good reason to live in Dubai alone or with your family. You get reliable healthcare, and your children go to the best schools. The good thing is there are numerous private schools to choose from, which offer the American or British Curriculum.
The healthcare system is also reliable, and you will get the best services. The staff is highly-trained and friendly. In private hospitals, you will find health workers from various nationalities who speak different languages. The transport system is clean, fast, and modern. This metro system is an excellent alternative to suing buses or taxis.
Safety
Did you know that although Dubai is a big luxurious city, it is one of the safest in the world? This is because of the strict laws and hardworking police force. Local laws forbid many practices that might not be considered crimes in other countries. The crime rate is low compared to other big cities in the world. It is safe for both men and women to walk in public without any danger or threat. Although Dubai is an Islamic state, there are also other religions that coexist peacefully. You are free to practice your religion, but remember to show respect.
Moving to Dubai does not only mean a change in location, but it also changes your whole life. Here the weather is conducive, the pay is more than enough, healthcare and schools are of international standards, and most of all no paying taxes.