5 Best Things to do in Musandam Dibba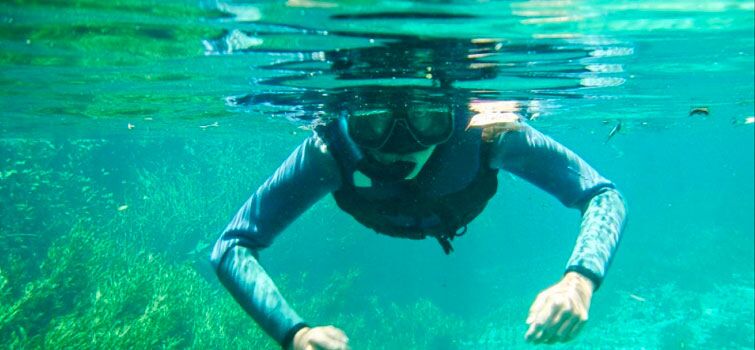 You might not have heard about Musandam Dibba, but it is worth a visit. This country has a rugged terrain with a beautiful coastline, and lies east of the United Arab Emirates. During your Musandam Dibba tour, you will notice that the landscape is breathtaking with stunning viewpoints. The good thing about visiting this place is that you can stay at the Dibba Sea View Hotel and still have time for your trip. Musandam Dibba is a safe place to visit alone or with your family not only because of its natural beauty but because of hospitable locals.
What to Expect in Musandam Dibba
Your Musandam Dibba tour offers more than just impressive landscapes; you will find a wide range of marine wildlife such as dolphins. You will also get an excellent view of the ocean and get to relax in affordable luxurious resorts such as the Jannah Resort & Villas RAK.
Apart from site-seeing, there are several beaches, where you can swim, relax, and sometimes you can spot turtles. You also get to learn about the local culture, history, and dishes. You may choose to drive to be able to see and explore many sites, book a Musandam Dibba tour, use public transportation, or hitchhike from Dubai.
Things to Do in Musandam Dibba
Musandam Dibba is known for its amazing souqs, hospitable locals, marine life, and beautiful cities. You can drive from your hotel in UAE to visit the beaches or the souqs.
Below are fun things to do in Musandam Dibba:
SAIL IN A TRADITIONAL DHOW THROUGH THE FJORDS
If you love water, then you ought to include sailing through the fjords during your Musandam Dibba tour. This place is known as the 'Norway of Arabia.' You can get here during your day trip from Dubai by boat and then sail through the mountain where you can board a traditional wooden dhow. Sail through the coast and pass through the fjord-like bays, maneuver around the cliffs, past the fishing villages, caves, and vacant pristine beaches.
As you continue with your journey, remember to watch out for dolphins, take a break and swim, scuba dive, and enjoy an onboard lunch before heading back to your suit in Dibba Sea View Hotel. This cruise is not only suitable for the entire family, but you can also enjoy the leisure of pick-up and drop-off services from the hotel.
The dhows are comfortable and adorned with Arabian styled cushions, mats, and carpets. You can either choose a day or night trip. All trips offer authentic local dishes at affordable prices. The journey takes 2-3 hours and provides free snorkeling equipment and towels.
If you are a wildlife-lover, choose the morning trip, this way you have a high probability of seeing dolphins. There is also the option of hiring a smaller private boat instead of the regular dhow with other tourists.
GO ON AN ADVENTURE IN THE HAJAR MOUNTAINS
If you love exploring, a 4 wheel drive through the Hajar Mountains is the ideal activity to do during your Musandam Dibba tour. These mountains have several valleys which the locals call 'Wadi.' As a thrill-lover, you not only get to drive through the unique landscape, but you can also stop and roam around the area.
As you leave your hotel in Dibba Oman, don't forget your camera because you will have a chance to take great pictures. For instance, at the Wilayat Khasab a popular Wadi where you find fossils of fish and other marine life.
VISIT THE KHASAB CASTLE
Your Musandam Dibba tour is not complete without a visit to the Khasab castle which was built by the Portuguese in the 17th century. This fort acted as a military base for the Portuguese, but later it was home to Wali of Khasab and finally a city prison.
When you visit the castle, you can view the exhibition which talks about Musanam's history. You can also see what a traditional summer house looked like, there is also a model of a date storage unit, and an exhibition of old documents. There are also jewelry, weapons, clothes, wedding decorations as well as a Quran school.
There are 3 traditional Omani boats at the yard, as well as several canons and other old boats stationed at the entrance of the fort. The castle is well maintained and hosts several exhibitions suitable for the whole family.
CAMP AT THE BEACH
One of the best places to camp during your Musandam Dibba tour is the Bassa beach, which is not only calm, but it is perfect for swimming and other fun activities. If you forget to eat before leaving your hotel in UAE, you don't have to worry because there are numerous food joints which offer different delicacies.
The beach is not only clean, but there are shades, and they allow camping. If you love shells, you can collect them after a stormy day when they wash out to the shore. Sometimes, you will spot sharks in the shallow waters: however, don't be alarmed because they don't bother humans.
FITNESS
Your Musandam Dibba tour is about trying new things such as working out near the beach. You don't have to worry about skipping your workout. The Dibba Sea View Hotel has a fitness center with different workout area and trainers to guide you. Whether you love cardio or bodybuilding, there is enough space for everyone. There are also other ways you can keep fit, for instance, you can try playing table-tennis, billiards, or cool off in the outdoor pool.
Musandam Dibba is among the best tourist destinations, not only because of the spectacular views, but because of the beautiful roads, virgin beaches, and marine life. The mountains rise in a unique geometric manner, making them sites to behold. The best thing about taking a Musandam Dibba tour is that it only takes a few hours from your hotel in UAE. This place offers many fun activities such as dolphin watching, snorkeling, dhow rides, and camping. You can also try adventurous activities such as paragliding. This trip is ideal for solo travellers as well as the whole family.